Scholar Talks Ten engaging TedX-style presentations by Stamps Scholars; hosted by Mercer University.
Scholar Expo An exposition highlighting Scholars' passions and interests, from posters on research to community initiatives to entrepreneurial endeavors; hosted by the University of Notre Dame.
Talent Show An exciting showcase of Scholars' talents through on-stage performances; hosted by Ole Miss.
Scholar Soiree An opportunity for Scholars to network at a themed event and close out the last night of SSNC23 enjoying activities and dessert!
Come and ask Scholars pursuing pre-professional fields about their successful journeys through undergrad.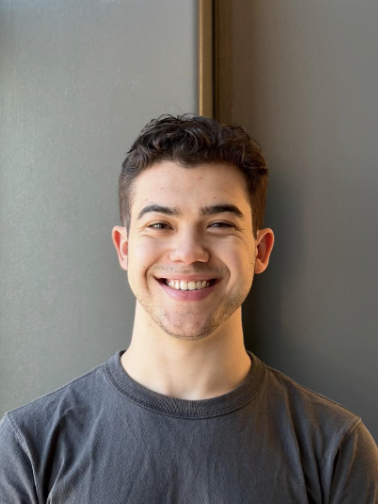 Trent Davis
Neuroscience and Visual Arts
University of Chicago '23
Post-Graduation Plans: Gap year performing research at the Brain Bridge Lab before med-school
Fun Fact: I met Bill Nye at the airport
Trent Davis is a fourth-year Neuroscience and Visual arts double major at the University of Chicago from Rockville Centre, New York. Combining his passions for both science and art, Trent brings these fields together on both fronts. He uses a variety of neuroscience-related concepts to inspire his own artwork, and his research at the Brain Bridge Psychology lab asks: what makes a work of art memorable?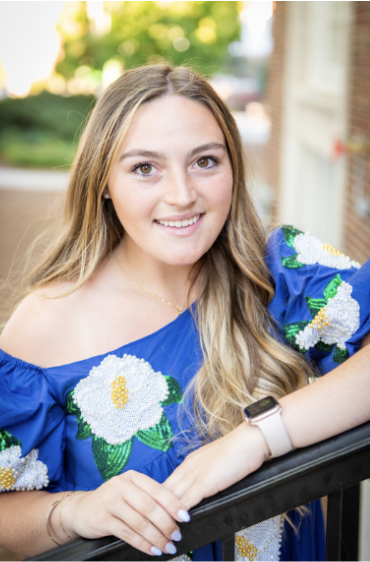 Alaina Edwards
Spanish, International Studies, Biology, Global Health minor
University of Mississippi '23
Post-Graduation Plans: I am going to PA school at the Medical University of South Carolina where I will also be helping in research for lung-related illnesses for infants in the NICU. After completing PA school, I hope to work with a global, non-profit healthcare organization like Doctors without Borders focusing on neonatal and maternal care.
Fun Fact: I speak 3 languages (English, Spanish, and Twi) and have a dog named Magnolia after the state flower of Mississippi!
Alaina is an aspiring healthcare professional who has worked and researched in 8 different countries. She leads medical mission trips to impoverished Latin American countries and also conducts research for her undergraduate thesis on neonatal and maternal cultural healthcare practices that affect neonatal mortality rates. From traveling through rural African villages to bustling medical complexes in the Rímac district of Peru, Alaina has sought out ways to mediate language barriers between patients and practitioners as well as bridge the cultural divide in medicine.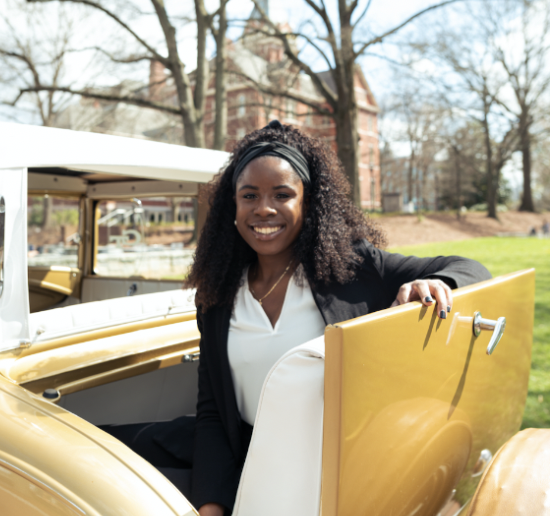 Zizi Ohamadike
Biology
Georgia Institute of Technology '23
Post-Graduation Plans: I will be attending medical school, most likely Emory University
Fun Fact: I used to walk in American Girl Doll fashion shows when I was younger
Zizi Ohamadike is a first generation Nigerian-American from Albany, GA. She is currently a fourth year student at Georgia Tech where she is majoring in biology and minoring in sociology. On campus, Zizi primarily spends her time leading the African Student Association and the Minority Association of Pre-Medical Students. She is also involved in the student government association, student ambassadors, and exercise physiology research. Zizi aspires to become a physician and plans to begin medical school shortly after graduation. In her free time, Zizi enjoys cooking, watching sports, reading, and shopping.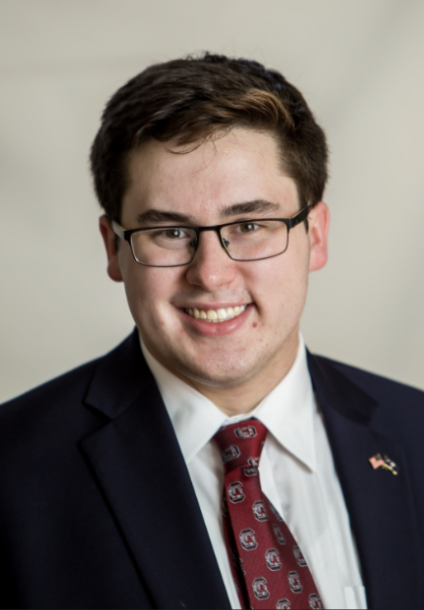 Robert (Robbie) Pokora
Biochemistry and Spanish
University of South Carolina '23
Post-Graduation Plans: I will likely be attending the Medical University of South Carolina after I graduate.
Fun Fact: I was in People Magazine in 2019… my father received a transplant from my former high school teacher; they ran a story on it in the "Things that make you smile" section.
Robbie Pokora is a senior double majoring in Biochemistry and Spanish at the University of South Carolina. Robbie will be attending medical school next year at the Medical University of South Carolina, and he believes that he would like to become a pediatric surgeon in the future. Throughout Robbie's time in college, he has completed 3 years of medical internships with the Medical Experience Academy, gone on a medical service brigade to Ecuador, and improved his medical Spanish by doing an internship in Spain. He also completed 7 semesters of research and volunteered at the Columbia Free Medical Clinic.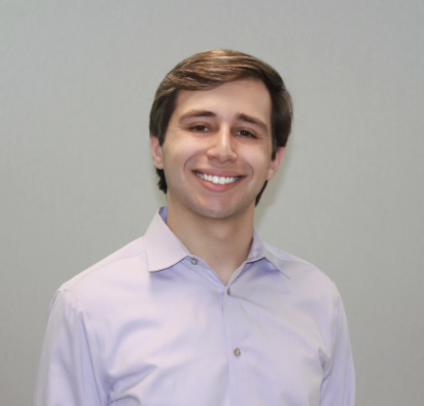 Thomas Alvarez
English, History (Dual Degree), Film Studies minor
University of Connecticut '23
Post-Graduation Plans: I will likely be heading to Harvard Law in the fall as a 1L.
Fun Fact: I learned how to scuba dive at 16!
Thomas is a current senior at the University of Connecticut studying English and history with a film studies minor. As a student, he was involved in community service, on-campus student journalism, UConn's Honors Program, and film research. Thomas will be attending Harvard Law School in the fall, hoping to pursue a career in academia focused on the Fourteenth Amendment. He is passionate about making the law school application process more approachable, especially for fellow applicants who do not have lawyers in their families.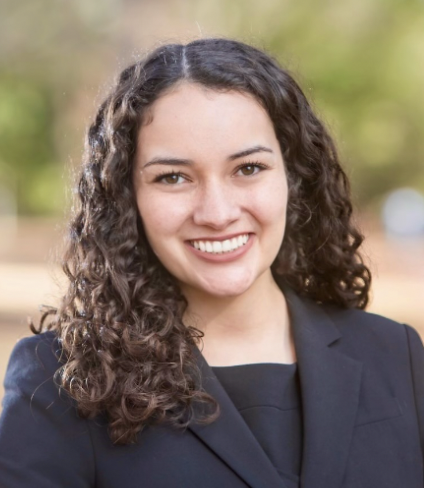 Rebecca Fisher
International Business and Economics, Spanish minor
University of South Carolina '23
Post-Graduation Plans: I have committed to the University of Virginia School of Law as a Karsh-Dillard Scholar.
Fun Fact: After living in Salt Lake City this past summer, I got into rock climbing and love it!
Rebecca Fisher is a senior undergraduate student at the University of South Carolina, pursuing a double major in International Business and Economics. Passionate about serving her country, she always planned on pursuing a career working for the United States Government. She narrowed her interests, though, after her internships with the U.S. Securities and Exchange Commission, the U.S. Senate, and the Federal Deposit Insurance Corporation. Headed to law school this fall, Rebecca plans to pursue a career in white-collar crime prosecution, with the end goal of becoming a federal judge.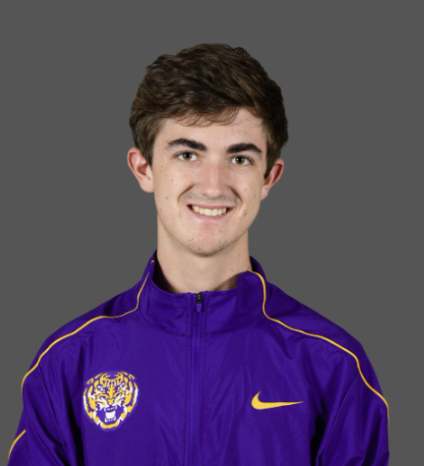 Jackson Martingayle
Natural Resource Ecology and Management, Concentration in Wetland Science, Spanish minor
Louisiana State University '23
Post-Graduation Plans: I will be attending the University of Virginia School of Law in August
Fun Fact: I have over 15 plants in my apartment, including a black mangrove tree
Jackson Martingayle is in his fourth year as a student-athlete at LSU competing on the cross country and track & field teams while majoring in natural resource ecology and management and minoring in Spanish. He is passionate about the connection between equal opportunity and environmental regulation, and he currently plans to go into public interest law after law school. He loves hot weather, Cajun food, LSU football on a Saturday night, and relaxing at the beach.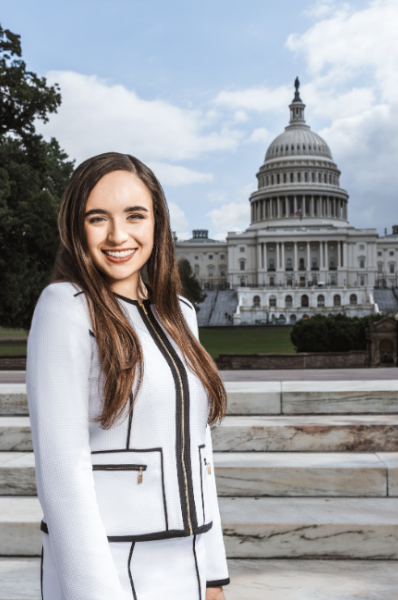 Laura Cardona
International Business and Political Science, Finance Concentration
Elizabethtown College '23
Post-Graduation Plans: Post Graduation Plans: After completing my studies, I will be joining BlackRock as an ETF & Index Investing Analyst in their NYC office.
Fun Fact: As a competitive figure skater, I never imagined that I'd end up as a hurdler on my college track team
Laura is a senior at Elizabethtown College studying International Business and Political Science with Finance concentration. She hails from Broomfield, Colorado and competes for Etown's Track and Field and Cross Country teams. During her college career, Laura has completed five internships in various sectors, including technology, finance and the public sector. Laura utilized her enrichment funds to study Persian, attend Stamps Scholar meet-ups, and while living on Capitol Hill and working as a Congressional Intern through the Congressional Hispanic Caucus Institute. After graduation, she will move to New York City and join BlackRock as an ETF & Index Investing Analyst.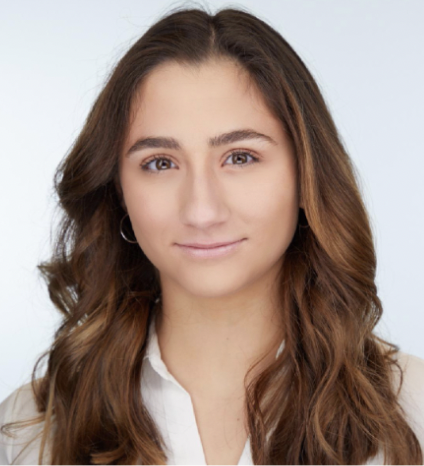 Juliet Marchesani
History & Finance, Economics minor
University of Pittsburgh '23
Post-Graduation Plans: Investment Banking Analyst at Credit Suisse
Fun Fact: I've sold over $2000 worth of clothing on Poshmark
Juliet is a senior at the University of Pittsburgh studying finance, history, and economics. On campus, she is a co-leader of a student-run investment portfolio focused on social responsibility and is also involved in Greek life as a sister of the Sigma Sigma Sigma sorority. Last Spring, Juliet used her enrichment funds to study abroad in London where she completed courses and conducted interdisciplinary research on human rights in the British Empire. After graduation, Juliet plans to move to New York City where she has accepted a full-time job offer as an investment banking analyst.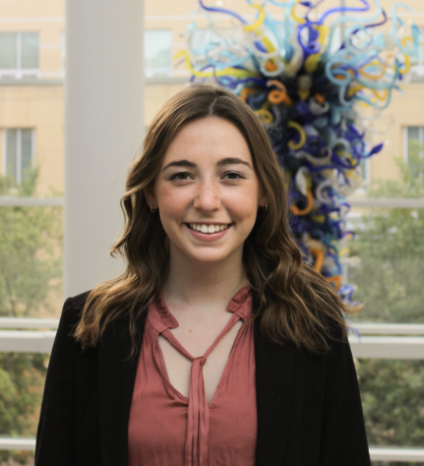 Olivia Mauger
Computer Science
Georgia Institute of Technology '23
Post-Graduation Plans: I will be working at Dell Technologies in Austin, TX as a Product Management Analyst (18-month rotation program)
Fun Fact: My grandfather was roommates with the author of The Exorcist in college!
Olivia Mauger is from Columbus, Ohio and will be graduating from Georgia Tech this semester with a degree in Computer Science. She spent the majority of her time in undergrad researching the intersection of drones, privacy, and law, and spent a semester as a Privacy Intern at CLEAR, a biometric identity verification company. After graduation, Olivia will be working at Dell Technologies in Austin, TX as a Product Management Analyst. She will be part of an 18-month rotation program within Dell's Infrastructure Solutions Group.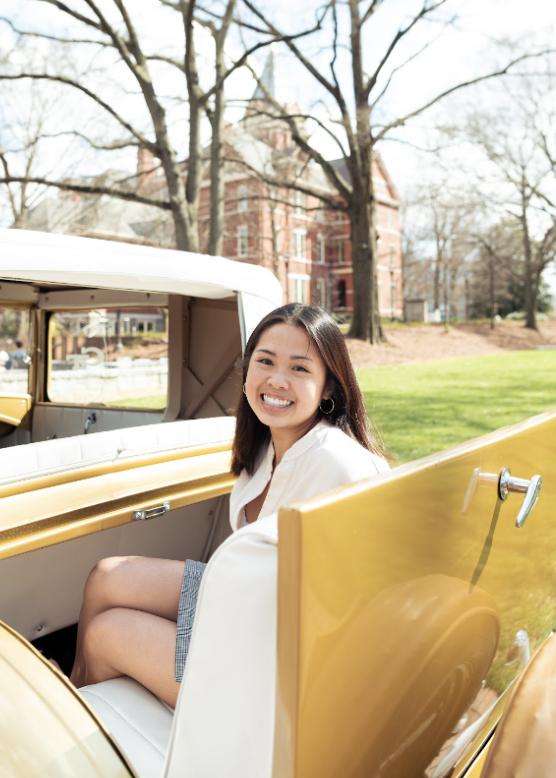 Caitlyn Nazareth
Business Administration, Concentration in Strategy
Georgia Institute of Technology '23
Post-Graduation Plans: Beginning work as a Strategy Analyst at Accenture in their New York City office!
Fun Fact: My parents met as undergrads at Georgia Tech
Caitlyn Nazareth is a current fourth year Business Administration major at Georgia Tech concentrating in Strategy & Innovation and minoring in Engineering & Business. She is from Duluth, Georgia and comes from a family full of Yellow Jacket fans. On campus, Caitlyn is the President of the Georgia Tech Student Ambassadors, is a Scheller Business Ambassador, and was formerly involved in Student Government. Last summer, she interned in Accenture's Atlanta office as a Consulting Development Analyst, and she is excited to be returning to the company full time as a Strategy Analyst in their New York City office!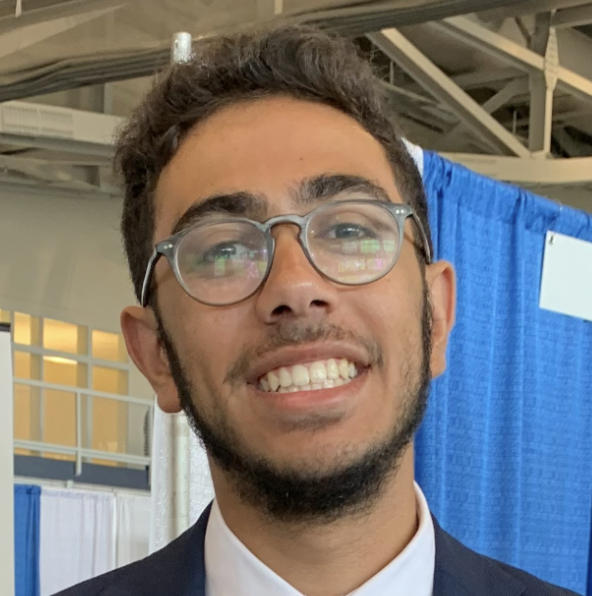 Amir Bolous
Computer Science
Georgia Institute of Technology '23
Post-Graduation Plans: Taking 6 months to 1 year off to explore and build, and will do research/contracting/grant work on the side
Fun Fact: I ran a marathon as a bet freshman year of college
Amir Bolous is a senior and 4th year CS major at Georgia Tech. In the past, he's done ML research at the Stanford Cancer Institute, interned at Amazon, Glide, and a16z crypto, and worked full-time as an engineer at a startup called Spellbound during his gap year. Outside of school, he does research in applied cryptography and likes to build and hack on projects for fun.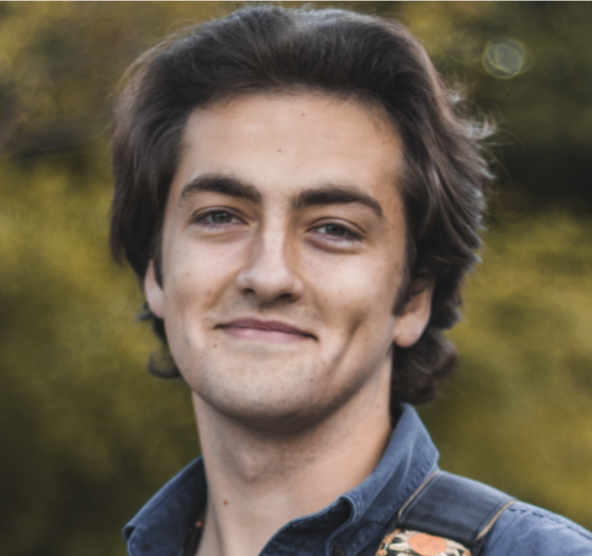 Donald Gee
Civil Engineering and Public Policy
Georgia Institute of Technology '23
Post-Graduation Plans: Sustainability Consulting
Fun Fact: Donald is also a comedian having opened for comics like Michael Longfellow (SNL), Preacher Lawson (AGT), and Katherine Blanford (The Tonight Show).
Donald Gee completed his undergraduate and masters degrees under the Stamps Scholarship at Georgia Tech in Civil Engineering and Public Policy, respectively. He has worked in areas like Kathmandu, Nepal on projects focused on providing clean water to rural people and has upcoming work on the Atlanta Airport and Florida Key's Highway Sustainability Master Plans.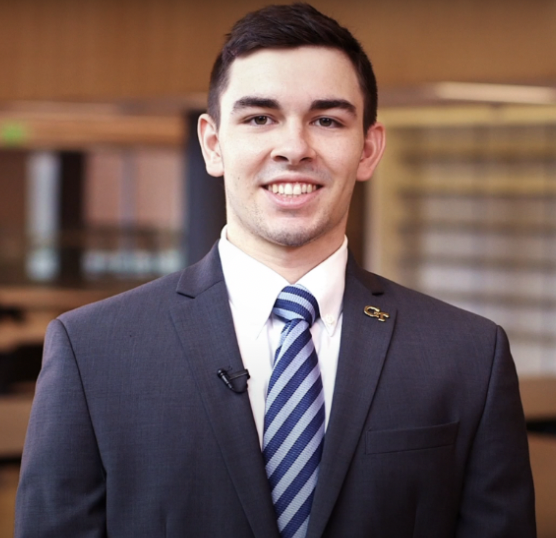 Chris Ozgo
Computer Science
Georgia Institute of Technology '23
Post-Graduation Plans: I am planning on either working for a startup out of the Atlanta area or working on my own startup, Schooled
Fun Fact: I once broke a Guinness World Record
Chris Ozgo has been an early employee at three different startups ranging from Pre-Seed to Series A stage. He has also bootstrapped three separate startups. His first, StrobeLite Sports Training, is a mobile app to help athletes improve their in-game decision-making and reaction time using perceptual-cognitive training. For his second startup, he worked with a social media influencer basketball trainer to make elite level basketball training accessible to kids around the world. He is currently working on his most recent startup, Schooled, which connects high school students to current college students at the schools they are considering, based on their interests.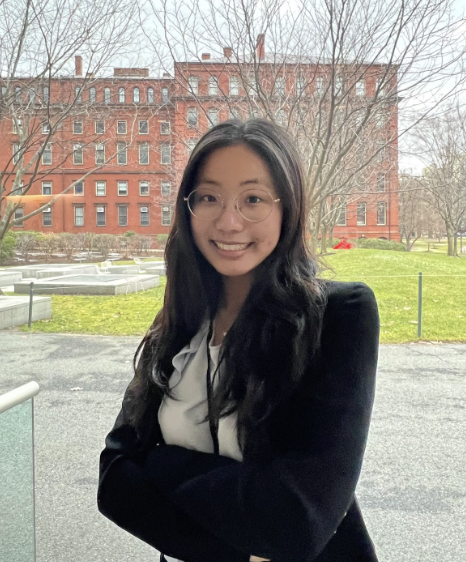 Yeongseo Son (she/her) is a second-year Biochemistry and Anthropology double major at the University of Georgia. She has access to a multitude of support networks that allow her to pursue her passions. That drive has steered her toward various accolades and recognitions at the University of Georgia. In fact, in 2022, she was recognized as an outstanding scientific writer.
Her talk examines Neanderthals and what it means to be Homo sapiens. She will touch upon how being human is a mosaic of everything and everyone that came before us. This talk will not only involve scientific findings like DNA sequences, single-nucleotide polymorphisms, and more, but will also incorporate beautiful poetry and stories for all to enjoy. There are three main takeaways from this presentation: we all carry Neanderthal DNA, this knowledge is humbling yet elevating, and we continue to inspire impact because of each other.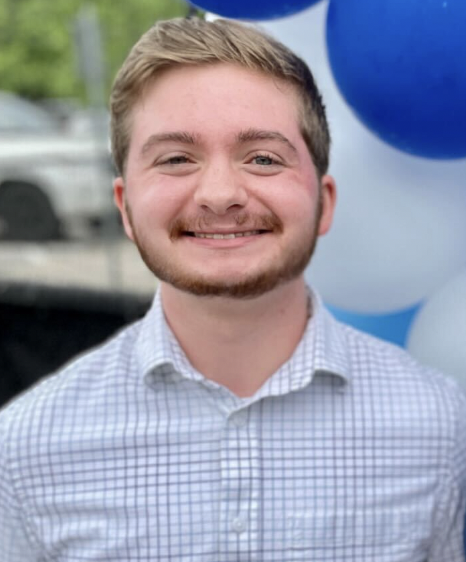 Ryan Kann (he/him) is a third year at Georgia Tech double majoring in Biology and Spanish. He was a walk-on Stamps Scholar in the Fall of 2021, and this is his first full year as a Scholar. Last summer, Ryan had the opportunity to study abroad in Granada, Spain where he was able to combine his love for medicine and language by interning in a local hospital. He is also very involved in clubs at Tech, including the American Medical Student Association, Stamps Health Services Student Ambassadors, and the Biology Student Advisory Committee.
His talk focuses on transgender healthcare and is a timely discussion that combats the large amounts of disinformation surrounding the topic currently present in the media. In giving this talk, Ryan hopes to educate more people on the difficulties trans people have to go through to medically transition in addition to making them more knowledgeable on the subject. There are three main takeaways from this presentation: learning the basics of transgender healthcare, the benefits of gender-affirming care, and the barriers trans people face while trying to obtain this care through the lens of Ryan's own personal experiences.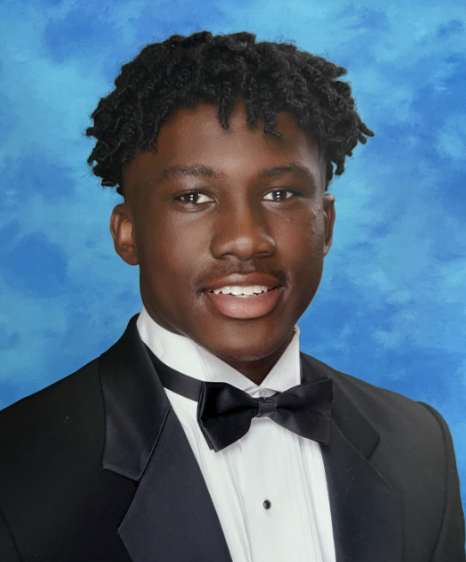 Oluwatoni (Toni) Akintola (he/him) is a current University of Notre Dame student. Last fall, he coded a financial trading algorithm and is presently working as an intern at a sports software startup. He has also won a Silver Medal in the Scholastic Art and Writing Awards while in high school.
Toni's talk focuses on the differing opinions of some of the great minds and thinkers of the Black community shortly after the end of the Civil Rights Era. This discourse is critical to the well-being of Black America in deciding to battle to amend (or even tear down) the systems and institutions still holding us back, or recognize that the greatest threat to the community is from within. There are three main takeaways from this presentation: there is a war of discourse among Black America currently, America has come a long way in terms of racial equity, and there is still much progress left to be done.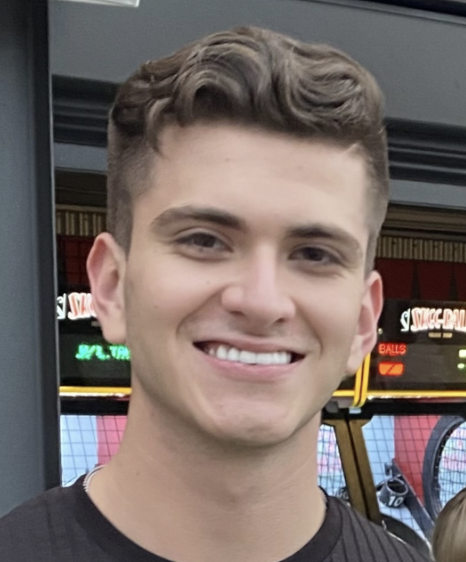 Alec (he/him) is a senior at the University of Miami studying Business Technology and Philosophy. Professionally, he has management consulting experience at McKinsey & Company, currently manages business operations for a VC-backed social impact DeFi protocol, and is an incoming M&A investment banker at Centerview Partners.
This talk focuses on the social implications of web3 and decentralized technologies with an emphasis on equitable economic opportunities, meritocratic capital allocation, and public good funding/impact. Alec believes in the importance of communicating the true impact of technology even on social implications. There are three main takeaways from this presentation: what web3 is (more importantly what it is not), the social implications of the technology using direct examples, and a high-level overview of its context across industries.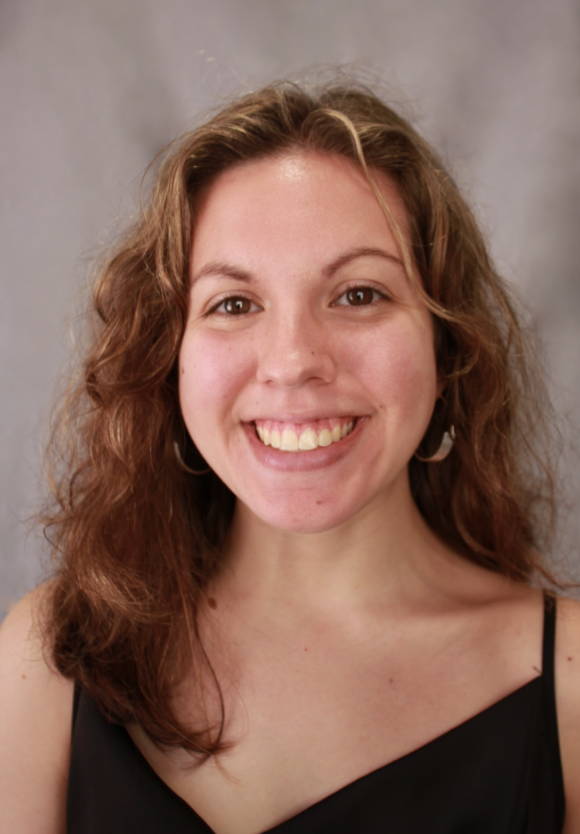 Leanna Bernish (she/her) is a student at Wake Forest University. After conducting research on the roles and perceptions of music for Wake Forest students with Dr. Donovan Livingston, she presented their findings at their university's Undergraduate Research Day in 2021. She is also the well-being chair for a service fraternity, Alpha Phi Omega. She worked as a Servant Leader Intern during the summer of 2022, teaching a class of 12 middle schoolers and engaging with more than 80 scholars.
This talk will center on how we can foster a greater appreciation for the places and people who are different from us by learning about and understanding how we relate to them and how we differ from them. Such dialogue is crucial at this moment in time because we are becoming more divided and unwilling to listen to each other. There are three main takeaways from this presentation: we foster dialogues around our commonalities and our differences through nature and art, find what we feel is important in our life and make space for it, and be willing to learn more about ourselves.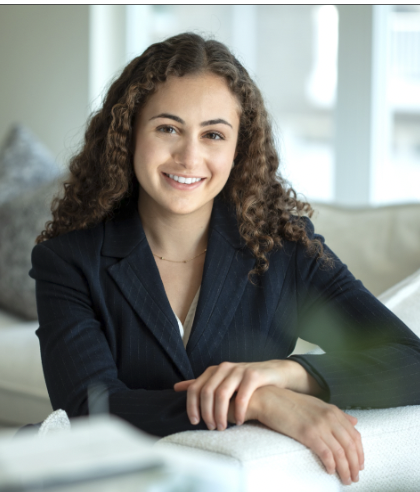 Sydney Glickson (she/her) is a senior at Wake Forest University majoring in German with minors in Psychology and Classical Studies. She is pursuing growth equity after graduation and will be working at Summit Partners in Boston this summer. While in college, Sydney co-founded a successful speech and debate coaching company, which continues to serve students nationally today. She has since exited that endeavor and is spending her time focusing on personal interests, such as playing electric guitar, cooking, and hiking, during her final semesters. As a German major, Sydney studied abroad in Vienna, Austria, and Jena, Germany, where she discovered her love for skiing and live operas. Sydney is also an active member of the Wake Forest Equestrian team, a beloved yoga instructor in the Wake Forest community, and a two-time published author in the medical social sciences with a third publication on the way. In her spare time, Sydney can often be found listening to the Grateful Dead or podcasts.
Sydney hopes to inspire other scholars to take the road less traveled in college and pursue their passions, both inside and outside the collegiate environment. Her experience of taking a gap semester during COVID, founding and managing a business, and becoming a language major taught her lessons about the purpose of college and the skills we can cultivate as students to foster future success. Regardless of your major or future career plans, there are three main takeaways that illuminate key areas of growth we often overlook in our studies, but are essential to becoming leaders in our respective fields. We've all been gifted the pens of our future, now the question is how to write the story!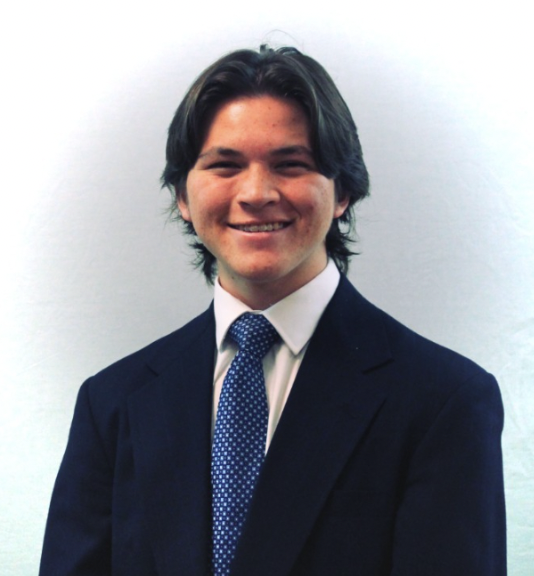 John Paul Oei (he/him) is a second-year Stamps Scholar from the University of Connecticut. He is a Finance major with a Computer Science minor and is interested in getting my Ph.D. in Computational Mathematics. John qualified for the International Science and Engineering Fair with their Woodpecker football helmet padding system, presenting a stock pitch to one of the creators of StockTrak, and creating a base-level trading algorithm using Python.
This talk discusses the application of biomimicry which uses nature's solutions to solve human problems. John believes this talk hones perspective and will hopefully inspire fellow scholars to think outside of the box and encourage them to create innovative solutions that will better the world. Three main takeaways from this presentation include gaining an appreciation for nature, not always having to worry that they need to come up with all the answers to problems they face, and seeing the world in a new light with how many things humans have created being inspired by nature.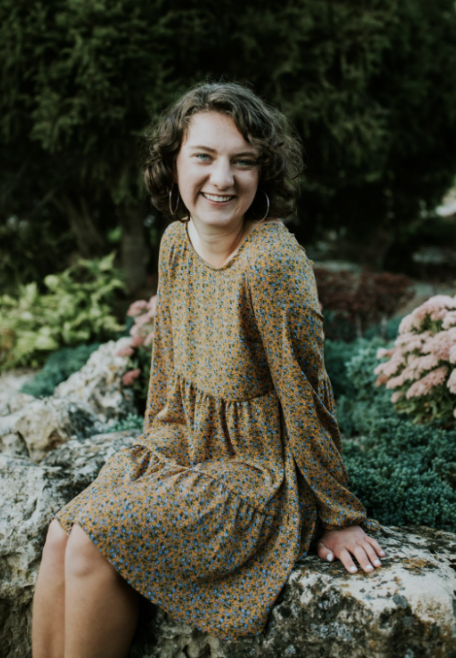 Julia Ruelle (she/her) is a junior studying Biology and minoring in Health, Humanities, and Society and Latino Studies at the University of Notre Dame. As a cancer survivor with family ties to the Latino population, she is fascinated by the intersection of these interests. Her talk arose from her experience at a clinic serving undocumented Hispanic immigrants in the Twin Cities and an interest in healthcare for underserved populations. She presented an analysis of the resources available to patients with limited English proficient patients in the U.S. at the virtual Sixth Annual Conference on Science, Technology, Medicine, and Society hosted by the University of Toronto in 2022 and advocated for the important roles of patient navigators and skilled interpreters. She is also an advocate for the wilderness and recently spoke as a witness to the House of Representatives "Boundary Waters Wilderness Protection and Pollution Prevention Act," highlighting the importance of natural spaces.
This talk is about the resources and experience of limited English proficient and immigrant patients, particularly Latinos, accessing the American healthcare system. There are many takeaways from this conference, including uncovering the significance of the language barrier and providing avenues to overcome this barrier to ensure that all people are able to achieve good health. This is applicable to all careers, not just healthcare, encouraging cultural competence, sensitivity, and welcome for all.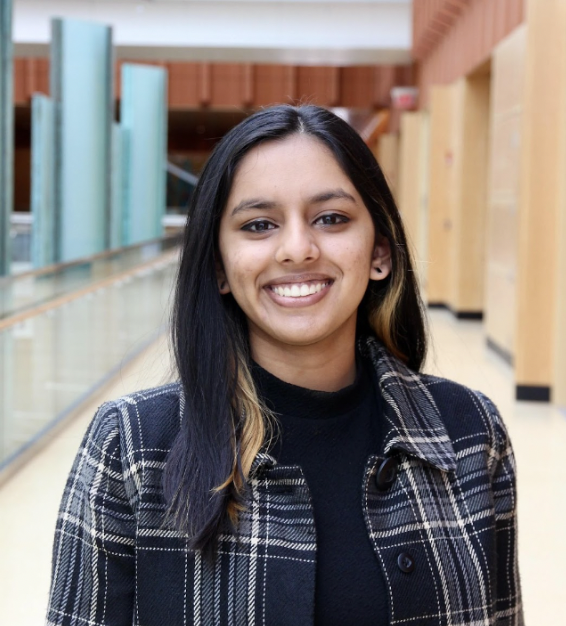 Aarushi (she/her) is a junior from Canton, Michigan, doing a dual degree in Public Health Sciences and Spanish. As part of the U-M Public Service Internship Program, she worked at The Public Justice Food Project and the Institute for Medicaid Innovation. In addition, she is the Vice-Speaker of Central Student Government, and she developed a Digital Archive on the history of the Asian American community at the university.
This talk discusses emergent strategy and the importance of food. It's hard to understand how individuals can create change and resiliency in our lives when big systems are causing so many issues. She knows we need to call for change from governments, institutions, and corporations, but wonders how can we, in the meantime, forge a path ahead. She believes this talk strives to answer that question. She hopes that the audience leaves with a few takeaways; the value of relational organizing, the power of collective action, and how to apply emergent strategy in our lives.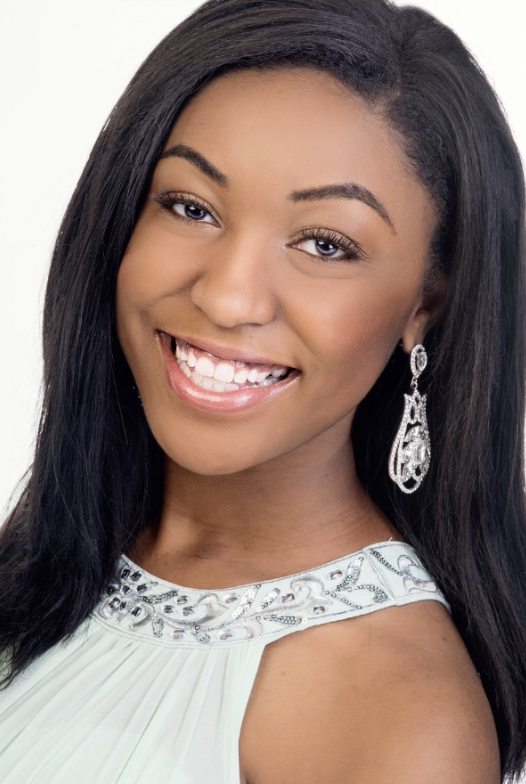 Maria Fields (she/her) is a student at the University of Michigan and is involved in many activities including honors engineering and is a teaching assistant for an introductory computer science course of 1,500 students. She is also a U.S. Presidential Scholar and founded her own educational non-profit at 11 years old which is currently a registered student organization on her college campus.
This talk focuses on the importance of diversity, equity, and inclusion and the program Maria piloted entitled,  "The Cookout", which is a large-scale, multi-cultural festival experience that showcases the vibrant communities present on campus through student performances, student-run activities, and cultural food vendors in a university-supported and sponsored event. Students from different communities as well as from the greater university community will have the opportunity to experience DEI in a fun, engaging medium. There are three main takeaways from this talk: DEI is a fun and enjoyable topic, we need to create spaces for people to have with DEI and each other, and the Cookout is one of those spaces, and this is an invitation for collaboration and support.
Social Science:
Rethinking Leadership, hosted by Ahsa Sadhukhan, Nick Zonarich, and Olivia Kurtz from Elizabethtown College
Ethical Volunteering with Refugees, hosted by Elizabeth Schwab from Boston College
Gaining the Confidence of Your Fellow Countrymen: an Analysis of Grant Medical College and the British Colonial System in India 1853 – 1862, hosted by Jaideep Seth from Ohio State University
Seeking Discomfort to Promote Growth and Leadership, hosted by Reed Blanchard from Georgia Tech
The Impact of STEM Outreach, hosted by Garrett Asper from Virginia Tech
Biology/Health
Invisible Hearing Difficulties, hosted by Sarah Haysley from Ohio State University
Point-of-Care Measurement of Blood Vancomycin Levels Using Electrochemical Aptamer-Based Sensors, hosted by Kenedi Lynch from Louisiana State University
Investigating the Evolutionary History of Actin, Dynein, and Dynactin Complex in Red Algae, hosted by Sarah Bohling from University of Notre Dame
Oral Health As a Predictor of Memory Accuracy in Healthy Older Adults, hosted by Jessica Shields from Georgia Tech
Construction of a nanoluc p22 reporter phage for Salmonella spp. monocultures, hosted by Pritham Sambathur from Purdue University
Biomedical
Probing the Intranuclear Environment with FCS using mEmerald as a Tag, hosted by Jasmine Riley from Tulane University
Mechanism of Rigidity Sensing by Blood-Borne Cells, hosted by Arsha Moorthy and Madeline Smith from Mercer University
Evaluating Biomarker Candidates of Vaccine Efficacy for the Mucosal Adjuvant dmLT, hosted by William Bai from Tulane University
Tumor and Age Distributions in Li-Fraumeni Syndrome, hosted by Amber Pospistle from University of South Carolina
Fetal Life, Inc: Novel Devices for Improving Maternal Health, hosted by Riya Shah from Georgia Tech
Low-Cost Nanotextured Stainless Steel for Intracellular Delivery, hosted by Maeve Janecka from Georgia Tech
Effects of Cannabichromene (CBC) on HIV-Tat-induced Microglial Inflammation, hosted by Sydney Wheeler from University of Mississippi
Investigating the expression of Engrailed Homeobox 1 (En1) in axolotl limb regeneration, hosted by Shreya Patel from UConn
Entrepreneurship
A Bottom-Up End-User Intelligent Assistant Approach to Empower Gig Workers against AI Inequality, hosted by Meng Chen from University of Notre Dame
VaiLocal, hosted by Giuseppe Di Cera from University of Chicago
Computer Science
Optical readout of Nitrogen-vacancy centers for quantum sensing, hosted by Katherine Lasonde from Dartmouth College
Awareness and Localization of Explosives-Related Threats, hosted by Derek Tang from Northeastern University
Chemistry
Development of a Novel, Atropo-Enantioselective Quadruple Diels–Alder/retro-Diels–Alder Methodology, hosted by Audrey Conner from University of Georgia
Environmental
Oil and gas development and subsistence livelihoods in Arctic Alaska, hosted by Ningning Sun from Dartmouth College
SSNC 2023 Talent Show
Hosts: Violet Jira and Susan Soh
UMiami String Quartet

Erika Liu, Natalie Van Winkle, Dylan Hutcheson, and Misha Grossman
Frost School of Music at the University of Miami

Uilleann Pipes

Margaret Mathis
Notre Dame

Musical Comedy

Donald Gee
Georgia Institute of Technology

UMiami Woodwind Quintet

Sofie Friedlander, Emily Mendez, AJ Meyer, Ben Fowler, and Amber Lo
Frost School of Music at the University of Miami

Vocal Performance

Elise Strain
Louisiana State University

A Cappella Performance

A performance by Stamps Scholars from several different schools.

Janelle Minor- University of Mississippi
John Oei- University of Connecticut
Waverly VanGundy- Virginia Tech
Charlotte Long- Elizabethtown College
Pranav Seshadri- University of Connecticut
Ally Bonicker- Elizabethtown College
Miriam Englehardt- Elizabethtown College
Teddy Press- Dartmouth College
SSNC Talent Show Planning Committee:
Thatcher Spears- Georgia Institute of Technology ℅ 2026
Violet Jira- University of Mississippi ℅ 2024
Susan Soh- University of Mississippi ℅ 2023